LUMUNAUT STORY #67: CELEBRITY PHOTOGRAPHER: DANIELE BARRACO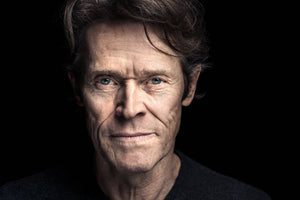 From drumming to photography in the blink of an eye, what's next?
WHAT DID YOU WANT TO BECOME IN YOUR CHILDHOOD AND ARE YOU THAT PERSON TODAY?
I still have a vivid memory from my childhood, playing in the living room with a bunch of diapositives that my father captured during our holidays. It didn't matter that they weren't the greatest pictures in terms of quality or composition, the idea that I could see a window into the world through that small backlit rectangle sparked a special emotion for me. From that moment, the need to see the world through a viewfinder was planted within me; I guess it just took a while to surface.
Honestly I'm dreaming so much right now comparing to what I did before in my childhood and this is irresponsibly and beautifully amazing!
WHERE DID YOU MEET PHOTOGRAPHY OR WHERE DID IT MEET YOU?
I came to photography quite late in my life. I've only been taking pictures since 2008, that's mostly because I was a session drummer years before. I'd never even owned a professional camera, but I've been attracted to strong imagery for as long as I can remember.
WHAT DO YOU DO, WHEN YOU DON'T HAVE A CAMERA IN YOUR HAND?
In the last few years I feel like I don't need to have the camera in my hand all the time to express myself. From a purely business point of view I consider taking pictures as a gift comes from hard work you do managing yourself, your creativity and your connections with others.
 Psychologically my goal is to understand people's mind and be prepared when will be the time to have that camera in front of my eye. As a pratical man I have lot of interests in general arts and craftsmanship too.
WHAT ATTRACTS YOUR CREATIVITY TO THE WORK YOU SHOOT
I'm drawn to faces, eyes, wrinkles and stories.
I really like to capture portraits of people in front of a seamless background. I find the isolation helps to separate my subjects from the environment and puts all of the focus on them. My first instinct when working with people is to imagine that our roles are reversed; that they are focusing on me. To do this, I speak with them and take care to explore their character and empathise with them as individuals.
Wrist watch - Courtesy of IWC Schaffhausen
WHERE DO YOU THINK THE WISDOM AND INSTINCT FOR A GOOD PHOTOGRAPH COMES FROM?
Honestly, I have the opportunity to speak with all my celebrity subjects, sometimes just for a couple of minutes others for almost an entire day. They are very famous artists, sensitive people, often older and wiser then me but they all have in common this inner and natural approach to be in some ways "tuned" to what creativity does: it sends you a clear signal, "that" idea… and you must be prepared to take and "convert" that signal in something real and tangible in terms of art.
It's the same in photography, patience is one of the key point to become great avoiding all kind of struggles, taking the inspiration, improving and defining that sense of your instinct that should drives you in your photographs.
WHERE WOULD BE YOUR DREAM DESTINATION ASSIGNMENT?
I have no doubt about my dream assignment: the legendary Jimi Hendrix would be my perfect subject. His revolutionary way of playing a right-handed guitar as a lefty, plus the use of amplifier distortion, caused by high-volume saturation of valves left an indelible mark on rock music and on me, too. Following him on his worldwide tours, we could have taken pictures on stage, backstage, posed portraits and so on. I would have loved to know him deeply and this is basically the curiosity that resonates in my photography. Portraits provide a wonderful excuse to meet and to get to know people. The photographs are just the final result of this relationship and exchange.
FIRST THING YOU WOULD DO IF YOU WON THE LOTTERY?
First thing I would do if I won the lottery would be to produce and finance some innovative and brilliant ideas and projects. I could be involved on it directly or not but this thought to contribute in a big change of our society excites me a lot… that's why I'm a big fan of Mr Elon Musk.
Wrist watch - Courtesy of IWC Schaffhausen
IN YOUR OPINION, WHERE IS THE SOCIAL BARRIER BETWEEN THE PHOTOGRAPHER AND THE SUBJECT?
Well, you can take a great portrait in about three minutes if you have the ability to connect with others. Before I put the camera to my eye, making a connection is the most important thing. You could even think of portrait photography as a sort of psychological journey. I began that journey by working on myself in order to try and be less shy with others. Then, after I built my confidence, my next priority was to make sure that all of my subjects were taken care of and felt comfortable, understood, cared for.
I'm not a big fan of giving a lot of directions "move like that, move your arms here, and head there, finger down or up". I prefer to react with the subject's instinctive sense of positioning. At most, I may ask for some "corrections" but I aim to capture a sort of individual freedom, with an iconic impact. Ultimately, we humans are all fragile creatures in some way or another; this should be the first thing to know in order to learn portrait photography.


WHAT IS IN YOUR CAMERA BAG?
Mainly I have two bags, one for photography and one for video.
The photo bag contains an Hasselblad H5D-50c with 28, 50, 80, 100 and 120mm lenses but my 99% portrait lens is the 80mm.
The video bag contains a Lumix GH5 with Zeiss ZE 21, 50, 85mm lenses, ND filters, a Schoeps CMIT 5U mic. Sometimes I mix things in just one bag when both languages are required at the same time. Lighting bags are a complete different story but shortly I tend to keep them simple and lightweight as much as I can.
IF YOU COULD CARRY ONLY 4 PIECES OF EQUIPMENT TO A PARALLEL UNIVERSE (NO PHOTO EQUIPMENT ON THE OTHER SIDE) FOR A YEAR, WHAT WOULD YOU CHOOSE AND WHERE WOULD YOU CHOOSE?
Well, may I have some more info about that parallel universe? People are still alive? Is there electricity? What about food and clean water? So it depends, I need to consider all those aspect before telling you what I would choose, sorry! ;-)
Yes, I was very impressed by that Pulitzer Prize-winner novel called "The road" by Cormac McCarthy and his idea to describe survivors "rituals" really enchanted me like a child.
Oh wait a minute… I have another question: this parallel universe will affect the other one in some way? I'm thinking about another great story called "Fringe" in the form of a television series created by J. J. Abrams, Alex Kurtzman and Roberto Orci. This series follow a team that uses "fringe science" and FBI investigative techniques to investigate a series of unexplained occurrences which are related to mysterios surrounding in a parallel universe.
Yes… I'm very fascinated by time travellers stories, too… false or true it doesn't matter because they are all inspiring at the end… so take this name and google it: John Titor.
So if your parallel means "parallel", generally speaking, I would bring nothing with me, just a little mental training before departure in order to be really prepared for some changes I could find there.
WHEN DO YOU RELY ON YOUR INSTRUMENTS AND WHEN ON YOUR FEELINGS?
Technical aspects aren't the pinnacle of photography. Creativity and emotions are all about the life you live and they will inevitably influence you and should drive your vision in photography and filmmaking works. Instruments helps a lot to create physically, as a photo or a movie, what you processed in your mind, literally.
HOW MUCH POST PROCESSING GOES INTO CREATING YOUR IMAGE ON THE AVERAGE AND HOW DO YOU GO ABOUT EDITING YOUR SHOTS?
Speaking about mental processing and consequent photography post-processing or even retouching, one thing that does concern me is this: I'm very bored of the 90's style image, in which women appear "perfect" like dolls, this concept of perfect…it doesn't exist in real life. 
At the same time modern cameras are unmerciful and can capture an incredible level of detail, including the "perfect imperfection" of the skin, portrait-ly speaking. Thinking about it deeply… placing boundaries when being photographed in most cases is basically a problem of self-acceptance or self-perception. I can't ignore this. I just need to be mindful of these things and take care of my subject's fragility in that experience. Even if I'm a big fan of wrinkles and imperfections, commercially speaking, I'm obviously willing to compromise this with reality because I have been hired for an assignment. In that situation, your vision should be utilised in service of the client or something more in that direction. My final goal is always to create beautiful iconic images, with or without wrinkles!
In conclusion I simply think about digital post-production as an evolution of the darkroom development, nothing less, nothing more just unavoidable.
Speaking about editing… oh, that's a gift, but in any case you can improve on it following someone that has that gift. Should be you girlfriend, ex wife, friend, neighbour… who cares, just find that help and move forward!
IF YOU COULD GIVE ONE FINAL ADVICE/RIDDLE TO YOUR FELLOW PHOTOGRAPHERS, WHAT WOULD IT BE?
In general, my advice to aspiring photographers is to find their unique inner voice. Finding a way to your own path and expressing yourself in a creative way is freedom. But how can one achieve this? It's simple: just by living one's own, authentic life. Reading books, watching films, travelling, observing other photographers, going to exhibitions, eating good food, drinking great wine… remembering, of course, to be patient: it really helps a lot! 
So the best way to learn photography in my opinion, is to observe and "feel" photography, without even taking pictures. 
If I can go further, sharing some good advice to aspiring portrait photographers, I would say this: have a sincere, consideration for your subjects, very famous or lesser-known it doesn't matter, because ultimately, portrait photography is all about respect.
Wrist watch - Courtesy of IWC Schaffhausen
YOUR TOP FOUR (4) PHOTOGRAPHERS ARE?
My favourite 4 photographers are: Irving Penn for his unbelievable posed portraits, Ansel Adams for his revolutionary tonal zones intuition, Annie Leibovitz for her vision to convey conceptuality on portrait photography and Joey L, despite his young age, for prove us that self-taught photographers, especially in these years, after all can become big names, so… you can do it, too!
WHAT'S THE LUMU BRAND TO YOU?
I'm really obsessed by light and its understandings: quantity, quality, direction and color.
At the same time I'm unfortunately a little bit lazy to bring a light meter and a color meter always with me even if I'm not shooting at all.
I'm not a scientist but what attracted me a lot in the Lumu Power light meter was this convenient and innovative idea to have a light and color meter always in your pocket and learn every single day something new about our beloved light. Deeply mastering concepts like exposure and color temperature, being able to predict a shooting situation literally before taking the camera out of your bag is, in my opinion, priceless. Undoubtedly it is a faster and better way to understand photography, an art that is mostly made with light.

YOUR READERS CAN FIND OUT MORE ABOUT YOU VIA?
My "home address" is: www.danielebarraco.com
My "social spaces" are:
https://www.instagram.com/danielebarracodotcom/
https://www.facebook.com/danielebarracophotography/

Please, come and say hello! Thanks a lot!