LUMU 101: PHOTO AMBIENT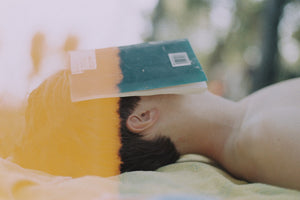 LIGHT IS YOUR SUBJECT
There's no formula for taking great photos. Whether you prefer the predictability of a studio shoot (with some help from Color Temperature, or Photo Flash features, ofcourse), or perhaps enjoy the caprices of natural light - the possibilities are endless. In any case, all great photographs think of light as an object, an always transforming and shifting element. It has the power to make something mundane beautiful, or something beatiful mundane, if you're not careful enough. The knowledge to achieve it, is something that you can obtain only by observing, and learning how to properly capture it. But there is a formula to get you one step closer to that great photo. It also fits in your pocket. It's called Lumu Light Meter.
CREATING AN ATMOSPHERE.
What Lumu Photo Ambient does, is give you the technical advantage to properly capture the exposure around your subject. But it's up to you to consider the senses your image provokes. Any type of ambience can be captured with any of our modes, but here are three unique atmospheres, each captured with a different Lumu Photo Ambient mode to help you get started.
MYSTERY WITH PHOTO SINGLE
 Captured by Lumunaut @zanvargekonline
Mysterious atmospheres rely on low, limited amounts of light. Instead of revealing their subject, they entangle (hide) them with shapes, shadows and surround them in questions. Overhead light, backlight, and cloudy days can really emphasize these mysterious atmospheres. They work extremely well with black & white photos. Lumu Single helps you measure the correct ambient exposure, all with a single click. 
REALITY WITH PHOTO MULTI
Captured by Lumunaut @zanvargekonline
Reality should reflect the raw, organic feel of real life. Depending on the location, it should reflect it's vibe, warmth and optimism, coldness and grittiness (or anything in between) as closely as possible. It's mostly used in photo journalism and street photography. Play with direct light and shadow, soft or harsh depending on the reality you wish to portray. Lumu Multi let's you properly set exposure for you ambient photos by measuring the average aperture of multiple readings. 

NOSTALGIA
WITH PINHOLE
Photographic film is a great medium, that will never be possible to quite reproduce on digital. It offers a unique softness and vividness of colors. All this is complimented by the harshness of grain. Combined meticulously, it often echoes a nostalgic feeling in the viewers senses. Lumu can easily measure your exposure time when shooting with analog cameras. 
After measurement, you can start a Timer, which will remind you when to close the shutter on your pinhole camera – even if you close the app and put the iPhone in your pocket. 
JOB WELL DONE.
Here at Lumu, our goal is to reduce that gap between your creative vision and a wholesome final product. With that in mind, we're launching a new segment of the Lumu experience on all of our social platforms - Lumu 101. Each week we'll provide beginners and professionals with tips on how to improve and become the master of your Lumu app, and take your skills to the next level. Until next time,